New Team Member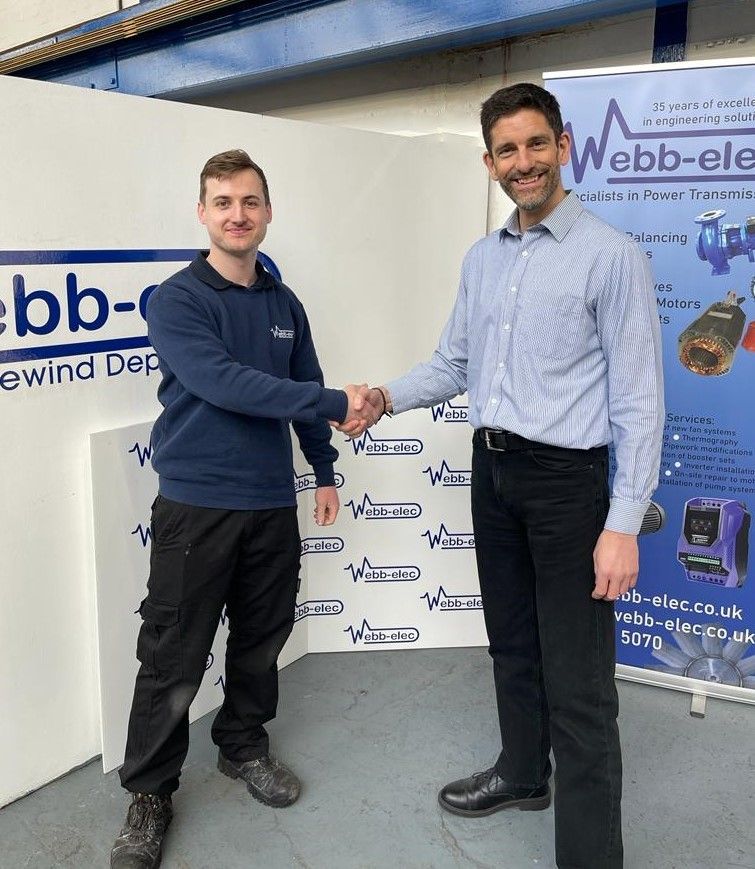 We would like to express a very warm welcome to the newest member of the Webb-Elec team, Adam.
Adam joins us with a strong background in electrical and electronic engineering and is really enjoying the varied range of work that we carry out here at Webb-Elec. Following his health and safety induction our new team member has had training in our dynamic balancing department, installed pumps and repaired AHUs on site & rebuilt several fans and motors in our workshop. Along with improving his gearmotor knowledge he is now looking forward to being trained on our new site balancing and laser alignment equipment.
Adam has a very focused and methodical approach to his work and has fitted in very well with the team after just a few weeks. In his spare time Adam enjoys golf, Formula 1 and more importantly for our Operations Manager, he is a West Brom fan!
We are sure he will continue to excel in his work here at Webb-Elec and be a real asset to the company as we move forward through 2022 and beyond.