Brake Motor Upgrade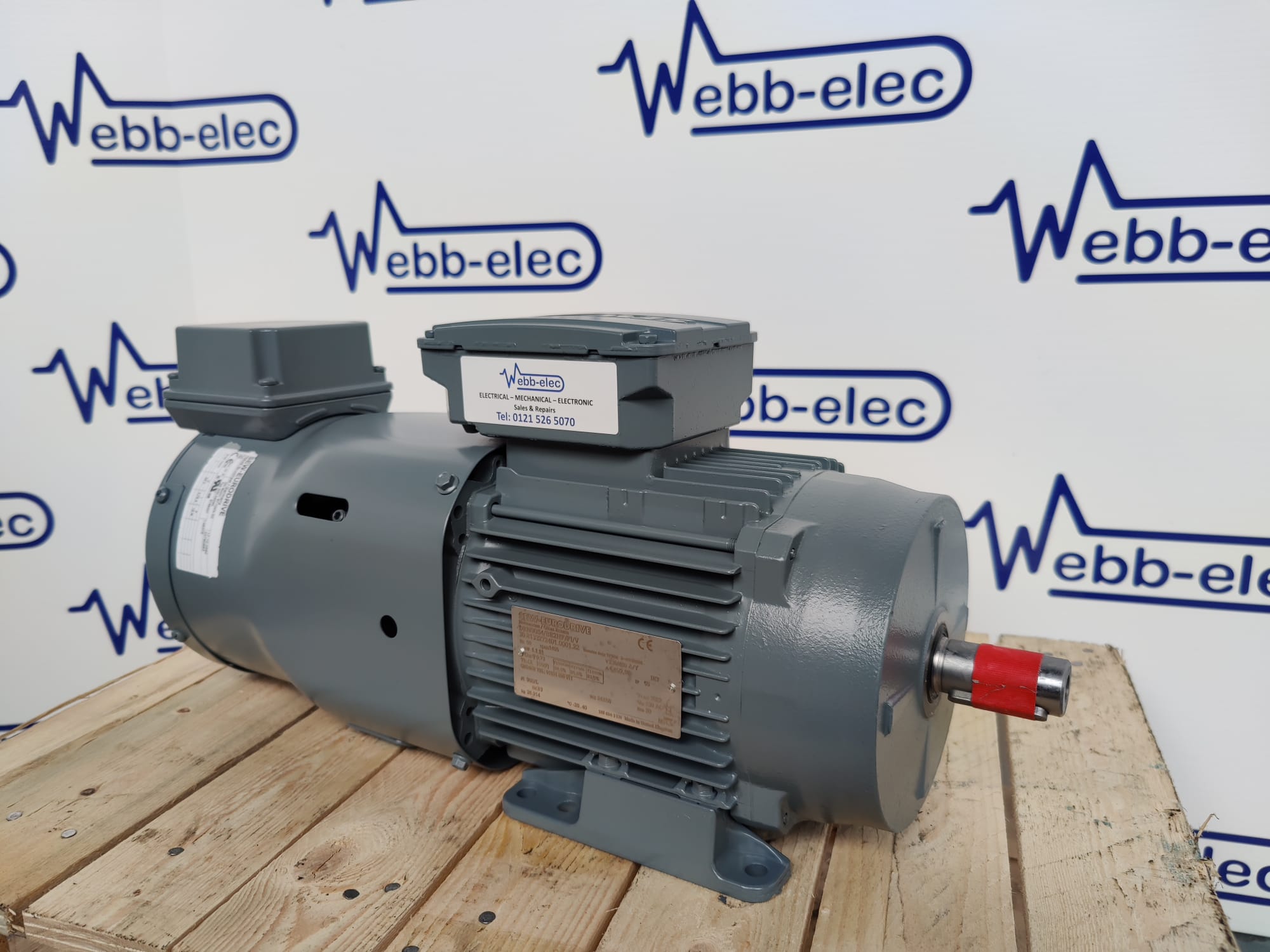 We were recently asked to engineer a brake motor upgrade solution for a customer who had issues with his brake motors that were continually failing in production.
The motors were used in a brick packaging application. In this instance, the customer was suffering from premature brake failure with the existing brake motors. The fault was the same in all instances with the brake coils being the point of failure. He called us to discuss the problem & the next day our engineer attended site and inspected the operation of the problematic motors as they ran through their full operation.
Our engineer noted that the customer had increased his production rate and that the duty cycle of the existing brake unit was now far in excess of its designed operating window. Hence the brake was running very hot resulting in the coil finally burning out.
The solution was to supply the new SEW Eurodrive unit in the photograph above. This is a brake motor complete with a force ventilation fan which would enable a constant stream of cooling air to keep the motor and brake unit cool at all times during its operating cycle. This was not possible with the standard motor shaft mounted fan due to the continual stop-starting action of the production process. In addition, the brake rectifier was reconnected to shorten the brake response time to ensure it was already released upon motor startup.
This brake motor upgrade is another example of an engineering solution from Webb-Elec to reduce motor failure & increase machine uptime resulting in a very satisfied customer.
Whatever your engineering requirements are for your production equipment don't hesitate to give us a call. Whether is is for support with a production machinery failure issue or a dynamic balancing requirement. Alternatively if you are designing a new piece of machinery and need engineering advice for gearmotor, drive, motor or pump selection. This is what we do!
For all your engineering requirements call us on 0121 526 5070