Grundfos Pump Installation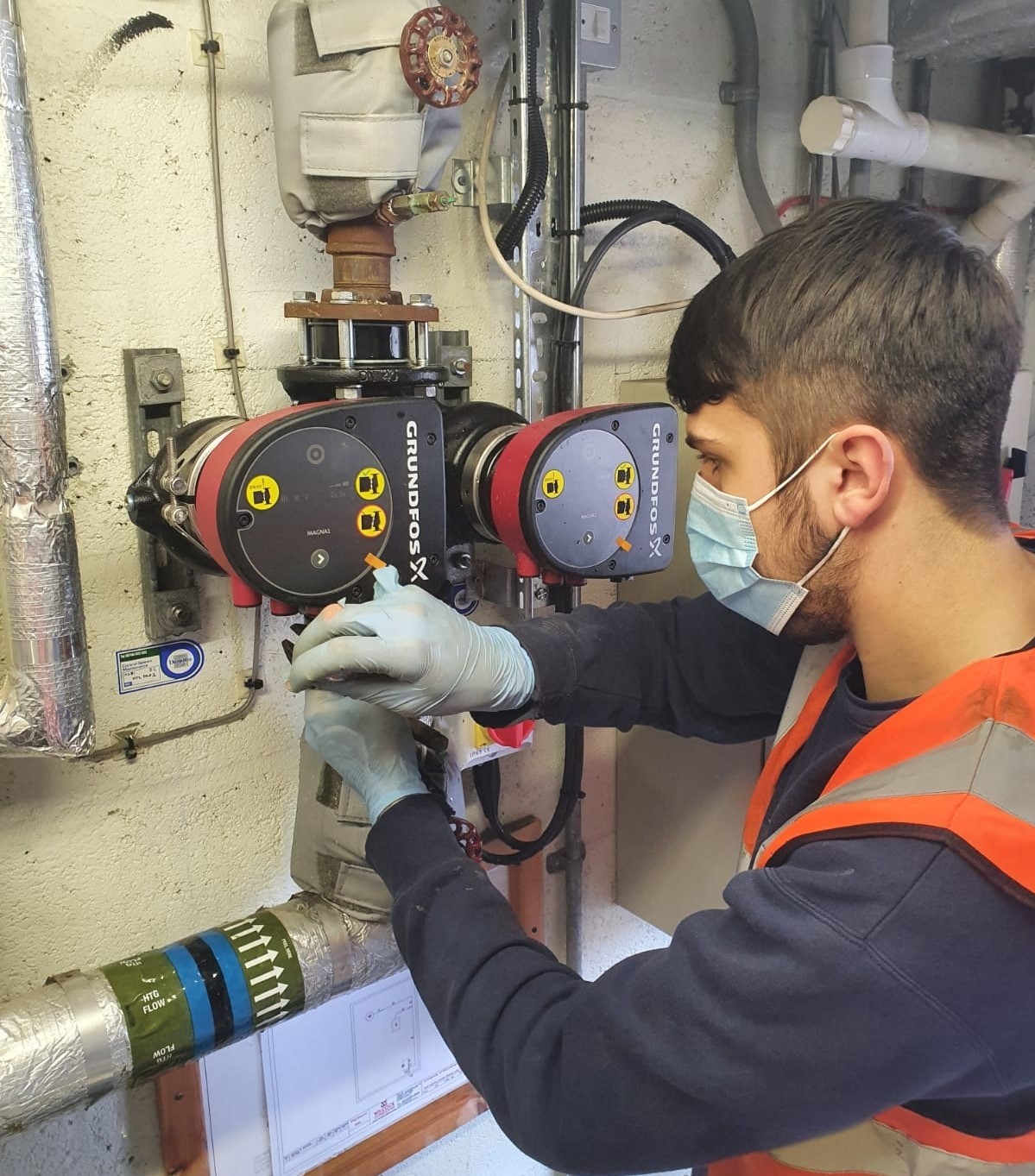 This week our site team attended our customer's premises to carry out a Grundfos pump installation where they removed a faulty twin headed Grundfos pump and replaced it with a new modern and more efficient Grundfos Magna 1 pump unit.
Adhering to Covid safe practices we attended site, disconnected and removed the faulty pump and installed the new unit in a matter of hours. The customer was happy and while we were there asked us to inspect 2 other problematic units with a view to scheduling them in for repair in the near future.
Our site team specialize in pump and air handling unit rebuild both on-site and in-house. We carry a vast array of spares to enable us to deal with the majority of issues when installing new units or repairing existing ones. Our work typically involves the supply and fitting of new motors, mechanical seals, support bearings, pulleys, couplings, drive shafts and anti-vibration mountings.
We have extensive experience with Grundfos, Lowara, Calpeda, Wilo and many other pump manufacturers along with Comefri, S&P, Vent Axia, Torin-Sifan & Ziehl Abegg on the fan repair side of the business.
Whether you need a Grundfos pump installation, Lowara or any other pump repair requirements we provide a 100% guaranteed service. We specialize in same day breakdown response with 24 hour support whenever you need it.
Not only with pumps but we rebuild AHUs and fan units with dynamic impeller balancing as part of the full rebuild. Get in touch for a fast and efficient response on 0121 526 5070 for all your site support requirements.