Lowara Pump Replacement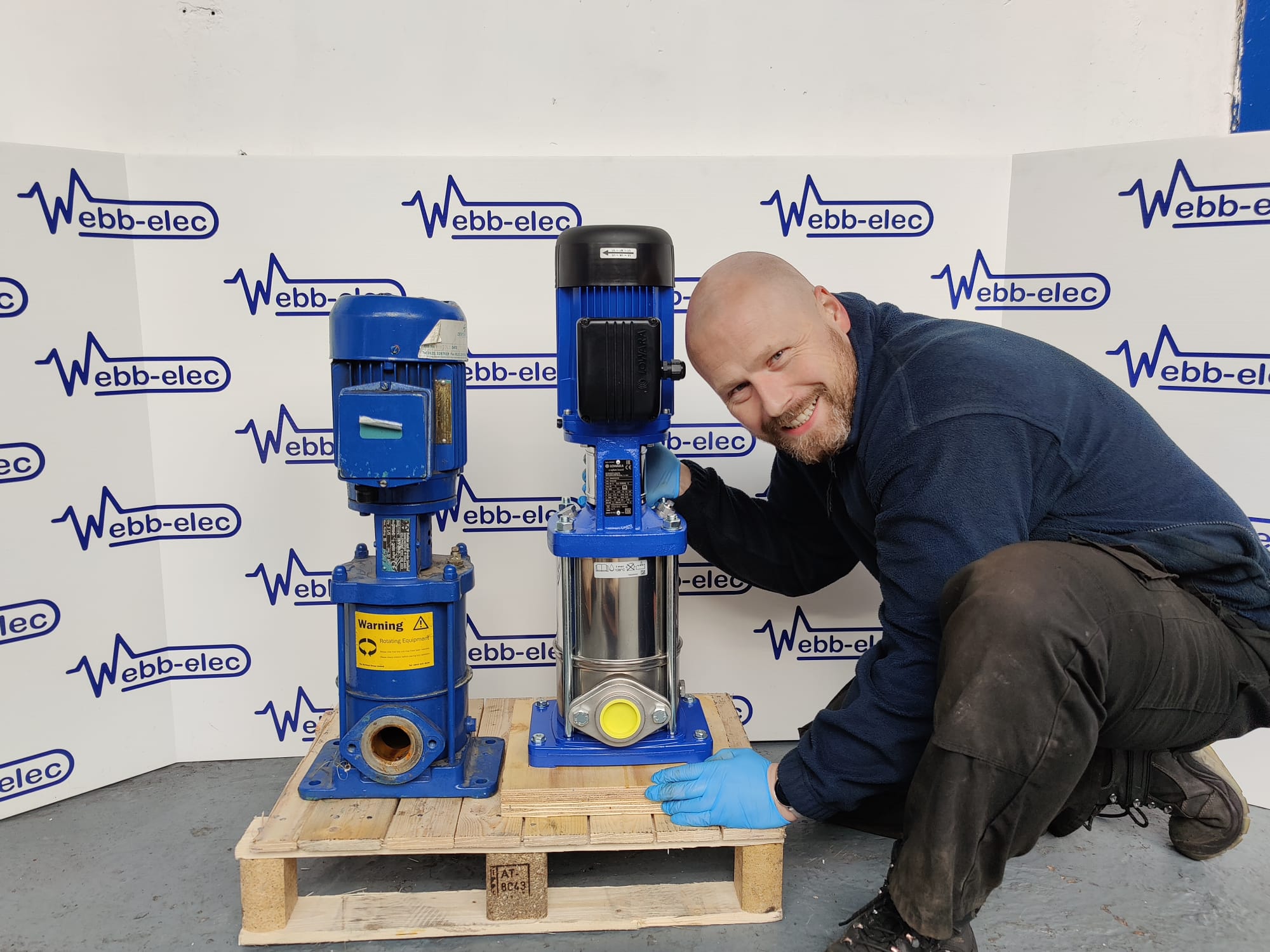 You know you are doing something right when your staff are happy with a Lowara pump replacement.
Here's Barrie checking over a new Lowara pump that we are supplying as a duty replacement for the failed Holden & Brooke unit on the left.
The original pump had seen a long working life but unfortunately it was beyond economical repair. The pump rotating assembly had excessive wear to all the mechanical components and along with a failed mechanical seal and motor, a replacement was the most effective option.
The selected Lowara unit met the performance requirements and was available on the quickest lead time.
Barrie really enjoys the variation that comes with his job. Last week he overhauled & rebuilt a 50kw DC motor, removed a fan unit from site and repaired 2 geared motors. This week one of his tasks will be to install this new Lowara pump back into one of our hospital client's sites.
We are currently recruiting for an engineering operative and if you are interested in joining our team Barrie will be one of the first to recommend working for Webb-Elec for a varied and rewarding career. You will have the opportunity to work in any of our repair departments along with site services and rotating plant installation. You will also be able to work in our dynamic balancing department with training on single and 2 plane dynamic balancing on all types of rotating plant including rotors, flails, fan & pump impellers, rollers and flywheels. Our in-house CEMB Hofmann machine balances items up to 1 ton in weight and where you cannot remove your item of plant, we complement this with our on-site dynamic balancing service.
As always if you have any requirements for any of our services, pumps, motors, fans, gearmotors or dynamic balancing then get in touch for a fast, friendly and very efficient service.
Tel: 0121 526 5070