Workshop Upgrade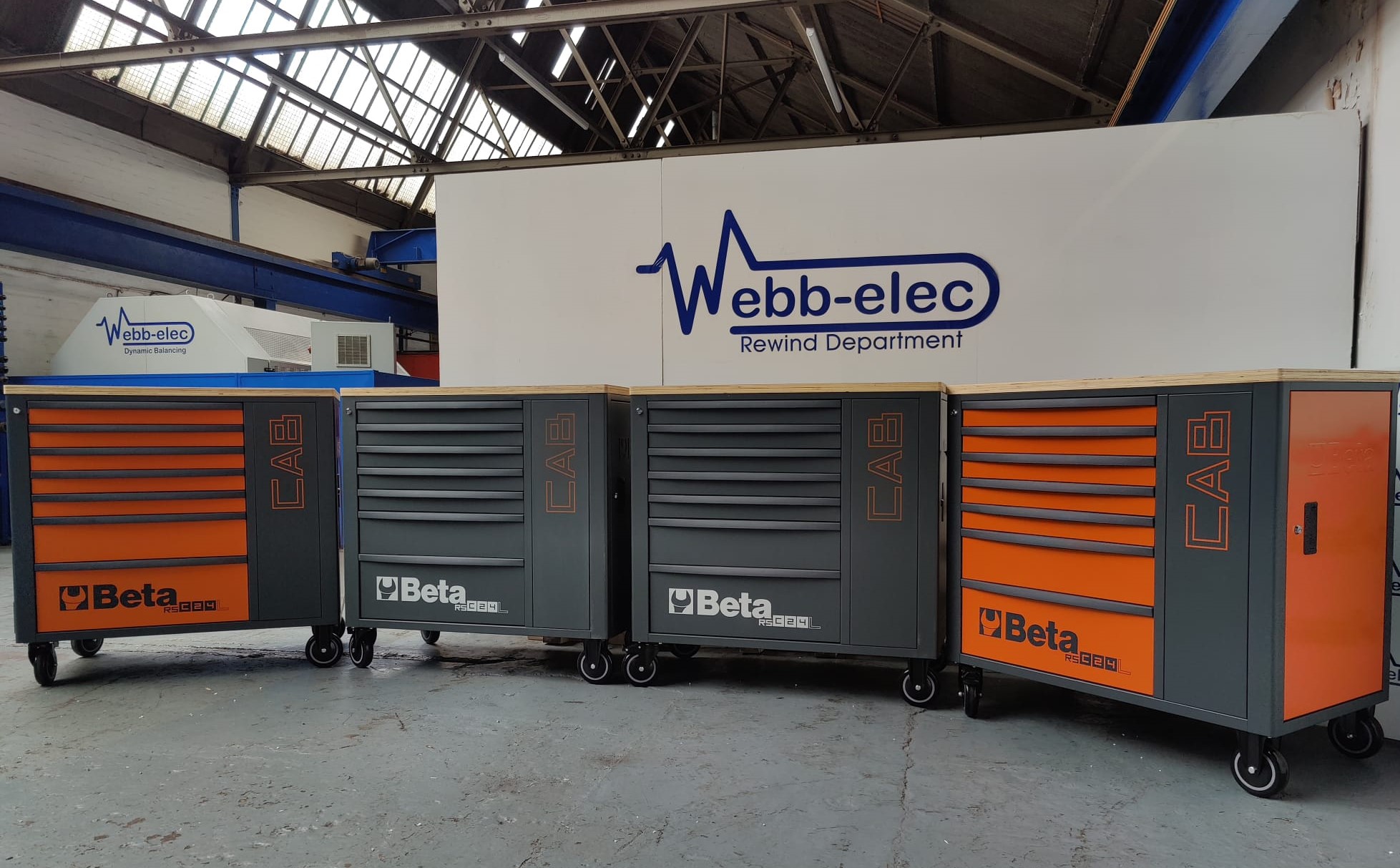 It's April already and our workshop upgrade is getting underway. The new Beta toolbox workbenches have arrived and they look great!
Arriving shortly will be our new laser alignment kit and also our portable dynamic balancing/vibration monitoring equipment.
Keep an eye out for future posts as we are investing heavily in plant and staff this year to expand our team & the services we provide. We will be focusing particularly on site support this year with on-site repairs, re-installation and preventative maintenance at the forefront of our 2022 services.
Our workshop will of course be ready to deal with whatever comes in for repair whether it be a small dosing pump or a 500kw press motor. By investing in new site service equipment and a workshop upgrade we are continually striving to ensure we provide you with the best possible engineering support service.
We're always available 24/7 for all your electro-mechanical needs.
Tel: 0121 526 5070